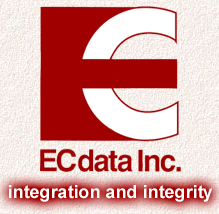 EVENTS and PROMOTIONS
Welcome to ECdata' Events and Promotions Department.

We always have something juicy for you, so please make sure to visit us every week or ask your account manager for the latest calendar of events and product promotions.

Please, fill out a 'REQUEST INFO' application form, and benefit by joining us at the most exciting events in the industry. ECdata has special packages for qualified attendees like you.

Sorry. No events/promotion are posted at this time.
© Copyright 1998-2006 ECdata Inc.